Medical marijuana industry is now on the mainstream with more than half of the states in our country that's currently offering their residents the ability to after consulting with their doctor, legally obtain forms of the cannabis plant to use for treatment of a variety of their medical problems and symptoms.
Medical marijuana regulations vary from state to state, but in a nutshell, you first talk with your doctor about possible alternative treatments for your medical issues, and if your doctor agrees that you may be a candidate for cannabis treatment, he or she will fill out a recommendation form or card which you would then use, along with an application kit from your state's Department of Health or Human Services division, to apply for your Medical Marijuana patient identification card.
This identification then allows you to purchase limited amounts of cannabis products (again varying state by state) from state approved caregivers or "dispensaries",  to use privately for the treatment of your health and wellness issues.
What Does Medical Cannabis Treat?

Pain is one of the main problems that people use marijuana in it's medical forms for treatment.  Pain related to any number of issues including severe chronic headaches, nerve damage pain, glaucoma related pain, or pain related to muscle injuries, tension and stress.  Swollen joints again due to injury or repetitive motion wear & tear also cause ongoing pain treatable with medical cannabis.
Cannabis may also be doctor-prescribed to treat nausea and pain from cancer chemotherapy, muscle spasms from multiple sclerosis, seizure disorders from epilepsy, as well as poor appetite and severe weight loss caused by HIV and cancer.
Your physician team is the first source of information you should consult when considering this form of treatment.  Your private medical history and your doctor's experience and training will form the basis for any decisions to embark on a program involving medical marijuana treatment.
Where To Acquire Medical Cannabis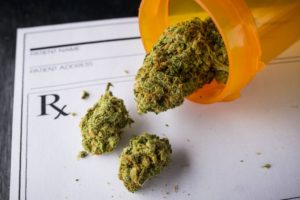 Once you have consulted with your doctor and obtained the necessary identification as an approved medical cannabis cardholder in your state, it is time to find a dispensary close to your home.
We talked with one of the best and the most centrally located Las Vegas dispensary – Essence Cannabis Dispensary Club, where everything you need for the best patient care and treatment can be found. 100% legal, safe and quality provider of the best medical marijuana products the industry has to offer in the state of Nevada.
With three convenient locations serving the metro area, providing an unmatched level of service…the highest quality edibles, topical cremes, ointments and sprays, as well as the highest quality strains of flowers, our onsite nurse and professional staff is waiting to provide you with the best care and products to restore your health and wellness.
Catering to patients visiting from out-of-state Nevada recognizes medical cards from all other legal states offering medical cannabis programs.  Now you can enjoy your vacation while still benefiting from the relief of pain & symptoms through the use of medical cannabis in Las Vegas, from the most trusted Las Vegas dispensary.