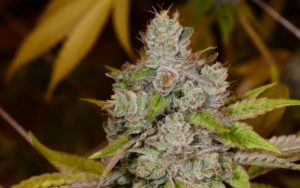 Have you ever wanted to grow your favorite strain? There's a growing marijuana guides that will equip you with all the tips and tricks you need to grow different strains successfully.
Now, a notoriously sticky strain, Gorilla Glue #4 got its name from the fact that growers has a hard time trimming its buds, with the high resin content leading their scissors to stick together. Thus, this heavy-hitter of a strain was born. It is said to be sativa-dominant, although it is in fact more accurately an exact hybrid of both sativa and indica properties.
Developed by GG Strains, Gorilla Glue #4 has become a sensation in its own right. It was created by mixing three potent parent strains, namely Chem's Sister, Soud Dubb and Chocolate Diesel.
Strain Overview: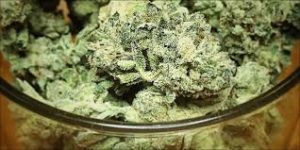 Created by cannabis breeder GG Strains, Gorilla Glue #4 is one of the most potent strains on the market today. Coming from Chem's Sister, Sour Dub, and Chocolate Diesel, this hybrid strain has won multiple Cannabis Cups. With a THC content that regularly hits the 25-30% range, Gorilla Glue #4's earthy buds will glow with more trichomes than you've likely ever seen. It is a highly coveted strain that has been circulated only as a clone for now, with seeds soon coming from GG Strains directly.
Grow Techniques:

Gorilla Glue #4 will do wonders with a SCROG (screen of green) style grow as the plants will be fast to fill your garden space, especially if grown hydroponically. Giving all the buds equal chance for full sunlight will guarantee the entire plant reaches its peak potential while supporting its beautiful colas. Because Gorilla Glue #4 came from a hermaphroditic plant, so be aware that pollen sacs can develop from this strain.
Flowering Time: 8-9 weeks
Yield: Moderate to high
Grow Difficulty: Moderate
Climate: Moderate climates between 68 and 85 degrees Fahrenheit. Keep humidity down while flowering to help against mold. Colder temperatures will also increase trichome production towards the end of flowering.
Indoor/Outdoor: Gorilla Glue #4 can be grown both indoors and outdoors successfully. Trichomes are naturally water repellant, so this crystallized strain always has a raincoat on while flowering.
Feeding: Try using potassium silicate-rich foods that will help strengthen the plant as these buds develop.